If you want to speak French during your holiday, you might think about booking a trip to Paris, Lyon, Nice or Marseille… But did you look at the overseas departments, like the Reunion Island? This volcanic island located in the Indian Ocean is full of beautiful places and exciting adventures. You're wondering what to visit in Reunion? Here are some of the popular places and hidden gems you can find in Reunion Island.
What to visit in Reunion Island?
Piton de la Fournaise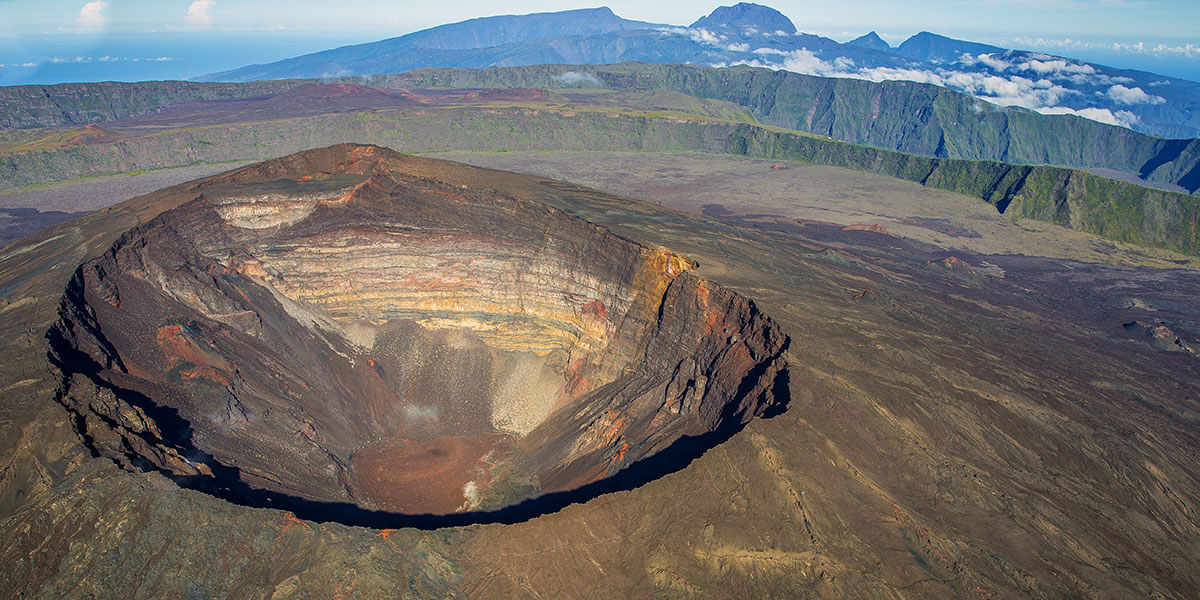 One of the most iconic places of Reunion is the Piton de la Fournaise, a volcano located on the eastern side of Reunion. Currently, it's one of the most active volcanoes in the world : the latest eruption happened on July 29, 2019 ! Don't worry, it's still safe to hike on the volcano between eruptions. Most of the time, you can at least hike to the base of the volcano. Because of the weather changes (extreme heat, rain, heavy fog) and the different types of rocks on the path, it can be a difficult hike, so be prepared. And for your safety, stay on the Pas de Bellecombe path!
Cirque de Mafate

Are you a fan of hiking? You absolutely have to hike to the Cirque de Mafate, located in the North-West part of the island. It was formed from the collapse of the nearby volcano, the Piton des Neiges. The Cirque de Mafate is one of the three "cirques" you can find on Reunion Island, but it's the most remote ones. There isn't any road to travel to this place : you can only access it on foot or by helicopter… Inhabitants in La Nouvelle, Marla, Roche-Plate, and the Îlet-aux-Orangers use solar panels to have electricity. That's why the Cirque de Mafate is a paradise for nature lovers and people who want to hike without being disturbed by car.
If you want something more "touristy" or with many sports activities, visit the Cirque de Cilaos, where you'll find hiking, trekking, mountain biking, canyoning and thermal baths.
Piton des Neiges
The Piton des Neiges is a massive shield volcano on Reunion, measuring 3,069 m (10,069 ft). Piton des Neiges is the highest point on Réunion and is even considered to be the highest point in the Indian Ocean! It's another paradise for hiking, since there are three tracks leading up to the peak. But be aware that these hikes can be long and difficult. Even if they can be done in 10 to 12 hours, most people prefer to do a 2-day hike : they sleep at La Caverne Dufour, and make the remaining ascent very early in the morning, in order to watch the sunrise from the mountaintop. Trust us, it's totally worth it.
Le Grand Brûlé
Like we said, the Piton de la Fournaise is one of the most active volcanoes in the world! It means that there are regular lava flows pouring of the volcano side. Depending on how strong the lava flow is, it might run down all the way to the sea. When the lava flows cool down, it forms something like a dark crust… That's why this part of the island is called Grand Brûlé (Big Burned). It's very impressive to watch. As you can imagine, when the volcano erupts, the road (called Route des Laves) might be covered in lava. Sometimes, the layout of this road has to be changed.
White-water rafting on Rivière des Marsouins
Reunion Island is the perfect spot for nautical sports. If you're not into surfing, try the white-water rafting on Rivière des Marsouins, a turbulent river situated in the East of the island. Depending on which raft you choose, you can be up to 5 people on the same boat : perfect for friends and families. For more expert athletes, kayak-rafting is also available.
Saint-Denis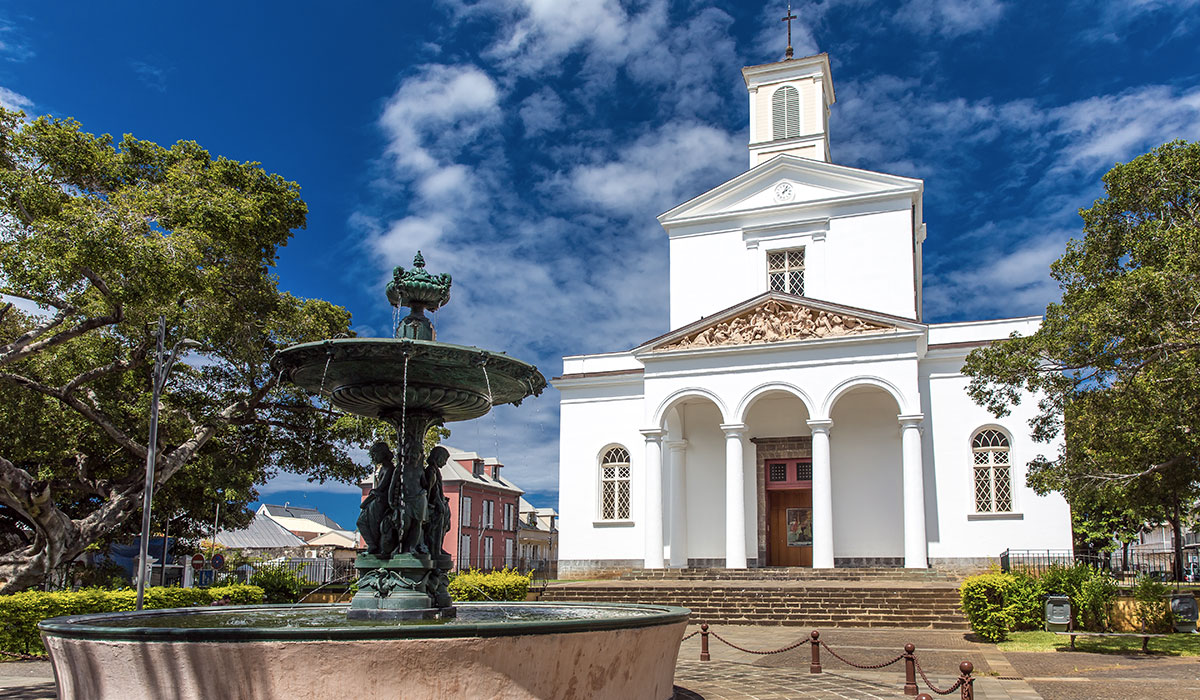 If you travel to Reunion Island, you will likely arrive at La Réunion-Roland-Garros airport, near Saint-Denis. So why not begin your journey with the administrative capital of the department of Reunion? It's a multicultural city with so many places to visit and food to try. Start with a walk along rue de Paris, where you'll enjoy the sight of beautiful old mansions and government buildings.
If you like museums, you're in for a treat! You can check out the Natural History Museum, located in a beautiful building listed as a Historical Monument, perfect to discover the rich fauna, rocks and minerals of the island. The Artothèque, located in rue de Paris, is an art library where people can rent art pieces like books in a library. And don't forget the Léon-Dierx museum, an art museum where you can find art from Alfred Richard, Pablo Picasso, Paul Cézanne, Paul Gauguin, Auguste Renoir, Odilon Redon, Georges Rouault and Maurice de Vlaminck.
To do some shopping, head to rue du Maréchal-Leclerc, where you'll find some markets, as well as a mosque, the Shri Kali Kovil Kampal Tamil Temple and a Chinese Pagoda. If you want to enjoy nature, stroll around the Jardin d'État, a botanical garden where all plants were imported in the 18th century to see how it would fare in Reunion's climate.
Maison Brasseries de Bourbon
Do you like beer? You have to try the Dodo (or Bière Bourbon), the only beer brewed on Reunion Island! Every Tuesdays, Wednesdays and Thursdays you can book a guided tour of the beer brewery Maison Brasseries de Bourbon. For two hours, you will learn everything from the fermentation to bottling. And obviously, the visit ends with a bottle of Dodo. Depending on the season, you will be able to try different sorts of Dodo beer, like Bourbon la Rousse, Bourbon de Noël or Blanche de Bourbon.
Saint-Pierre
Also called the "capital of the south", Saint-Pierre is well known for its nightlife. It's the place to be if you want to hang out with young people and party all night. The city is also the perfect place to do some shopping, since there are so many markets with fruits, fishes, cheeses, rum, honey, jam and spices… Bring back some yummy memories from Réunion Island!
Saint-Leu
Are you ready for your adrenaline shot? Near Saint-Leu, you will find several spots perfect for surfing, diving and going paragliding. And if you need to relax after all the excitation, go visit Saint-Leu. Don't miss the Kélonia Center, a public aquarium and observatory specialising in Marine turtles. There is also a botanical garden, the salt museum and the Stella Matudina museum about the culture of the cane sugar in Réunion.
Go to the Beach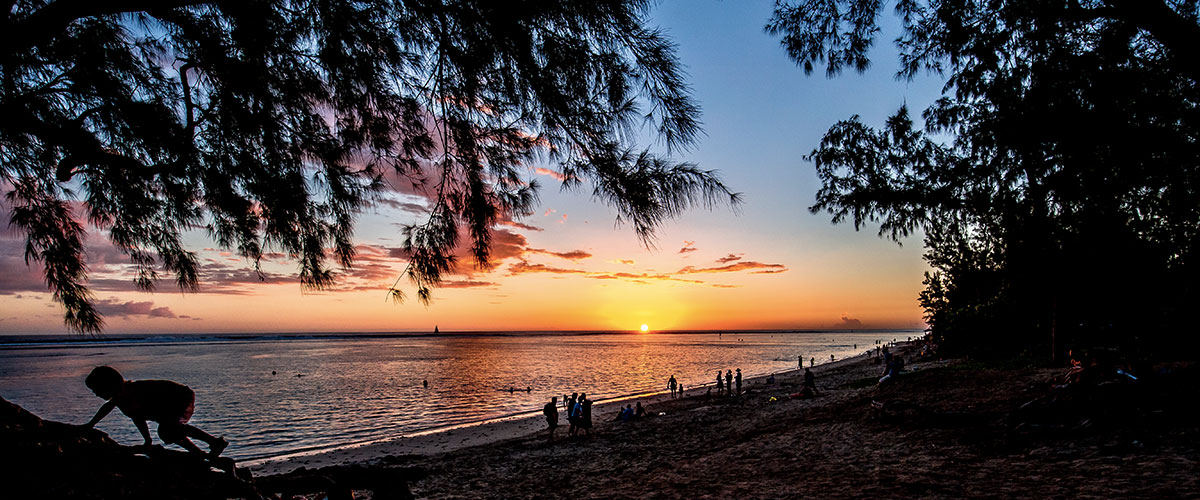 Well, this one is complicated since there are so many great beaches to chill, swim or do some snorkeling. Most of the beaches are located on the west side of the island. The beach of Boucan Canot, the beach of Saint-Pierre and the beach of Roches Noires are the favorite places for locals and tourists for tanning and swimming. Most of the beaches have either a net against sharks or a pool circled with rocks for security.
If you want to see something different, the beach of L'Étang Salé is a beach covered in black sand! It's original, but be careful: the black sand can become very hot and burn your feet. The beach of Saline is a great place to do snorkeling, since the water is so shallow. But don't go too far or you will end up in the strong sea currents. And finally, don't miss the beach of Hermitage, a beautiful paradise for beach lovers.
Traditional Dishes to Try in Reunion Island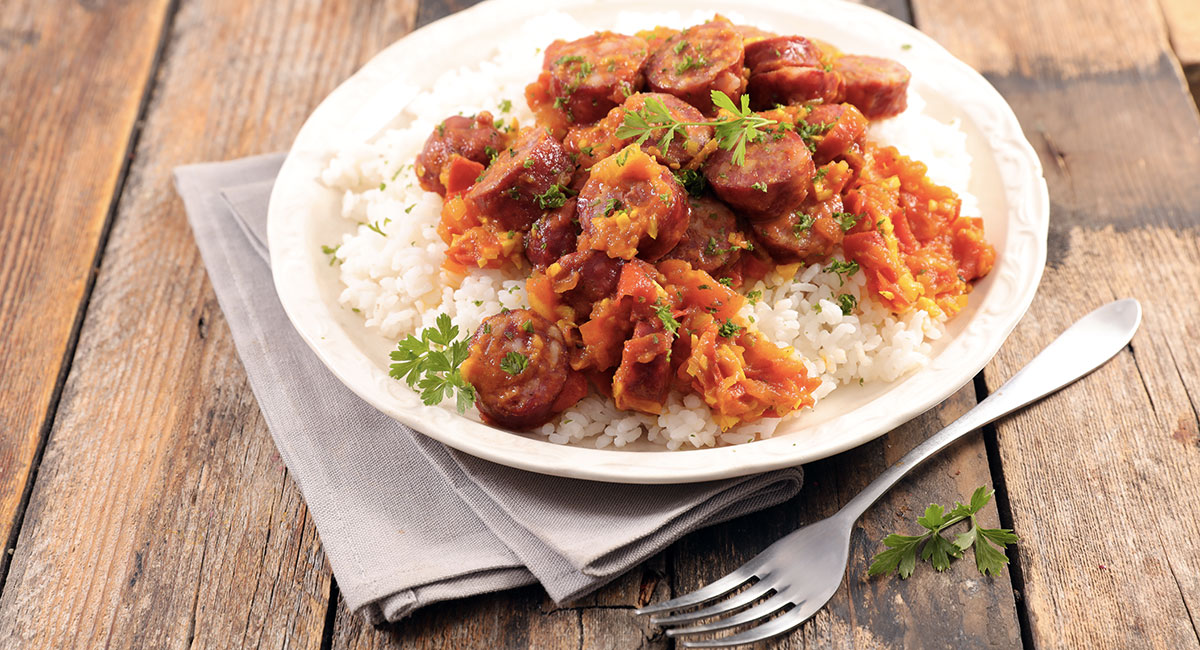 The dishes on Reunion Island are as rich and diverse as the cultural life of the island. During your exploration of the island, enjoy all the traditional dishes it has to offer. Reunion cuisine is the result of a mixture of different cuisines from Malaysia, France, India, East Africa and China. It's inspired by creole cuisine, so it's spicy and earthy. If you like caries, you're in for a treat! Caries are prepared with onions, garlic, spices and tomatoes, in which you fry some fish or meat. It's served with rice or lentils. You must try the Rougail Saucisses, made with smoked sausages, tomatoes, ginger, onions and peppers.
As a snack, you will find plenty of samosas, bonbons piment (salty fritter) and bouchons (steamed dumplings).
Reunion is also famous for the "rhum arrangé", which is rum in which you macerate some vanilla, lychee, ginger or spices.if you go to the market, you'll find some DIY kit to make your own "rhum arrangé" at home. That's a great gift to bring back.
Are you excited to visit the Reunion Island? This beautiful island near Madagascar is a must see for nature lovers, food lovers and adrenaline junkies. Having a blast on holiday, while improving your French and learning some local vocabulary: what could be better?