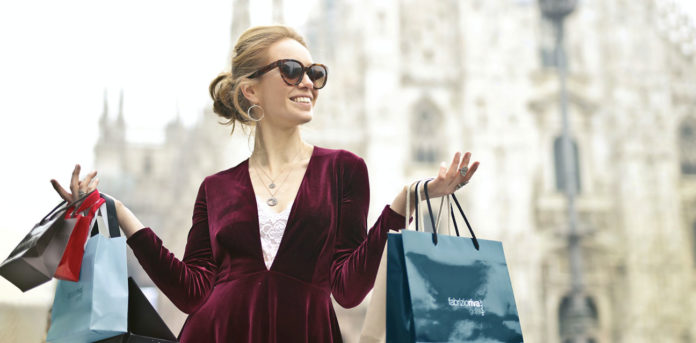 Did you already wonder how millionaires (or billionaires) learn a new language? Do they hire expert language teachers in order to work on their language skills 20 hours per week? Or do they choose to go on luxury vacations around the world? Here are some exclusive luxury immersion courses that will amaze you.
If you're currently learning a new language, you already know that it can become expensive. Sure, you can find some great free language resources on the Internet and find some local language groups to improve your language skills. But if you want to commit to the language and become fluent, you'll need to buy some books, some online courses and travel to the country where people are speaking your target language. It's called immersion programs, where you live/talk/breath/eat the language you're studying…
Does it mean that it's easier for rich people to learn another language? Well, at least it might be more enjoyable… Let's find out how millionaires learn languages.
4 exclusive immersion courses to learn a new language
If you want to learn Spanish, Fluenz Immersion offers a week-long intensive immersion travel in Mexico City, Oaxaca or Barcelona. This experience includes the stay in a beautiful room, breakfasts and lunches, excursions in the city you chose, and of course, one-on-one and small group sessions to improve your Spanish level.
This immersive experience starts at $5,980 per person for double occupancy and can be tailored to your taste with extra fees.
You've guessed it, they combine language courses (10 hours per week with a personal instructor) and luxury vacations in order to learn Spanish, French, German, Portuguese, and Italian! If you want to learn Spanish, you can go to Madrid, Barcelona, San Miguel de Allende and many more cities. For French learners, Paris and Bordeaux are some obvious choices but you could also travel to Martinique or to Québec City, in Canada. And what about Rome to learn Italian while eating delicious food?
Prices for these life-changing learning experiences depend on the country you choose and the type of accommodation. For example, in Paris, prices range from $2,695 per week to over $12,975 per week, according to Business Insider. Language and Luxury recommend a one to three-month stay, but can organize two-week travels.
If you want to learn French without the Parisian clichés, you can choose the Alpine French School. Perfect for students who want to ski in the morning, learn French in the afternoon and end the day with a delicious meal in a luxurious chalet.
Lingualand is the perfect choice for people who want to learn French while enjoying the South of France. They offer multiple packages according to your leisure preferences : an adrenaline package if you want to go rafting and jet-skiing, a gastronomy package for food lovers, and of course, a luxury wine package to discover the fine French wines. You're sure to find the perfect immersion courses for you.
They also offer a luxury package (2490€) that includes a week-long stay at a château, 15 hours of French lessons, and 5 activities (including golf, catamaran and horse-riding).
Don't forget : none of these exclusive language immersion courses includes the flights!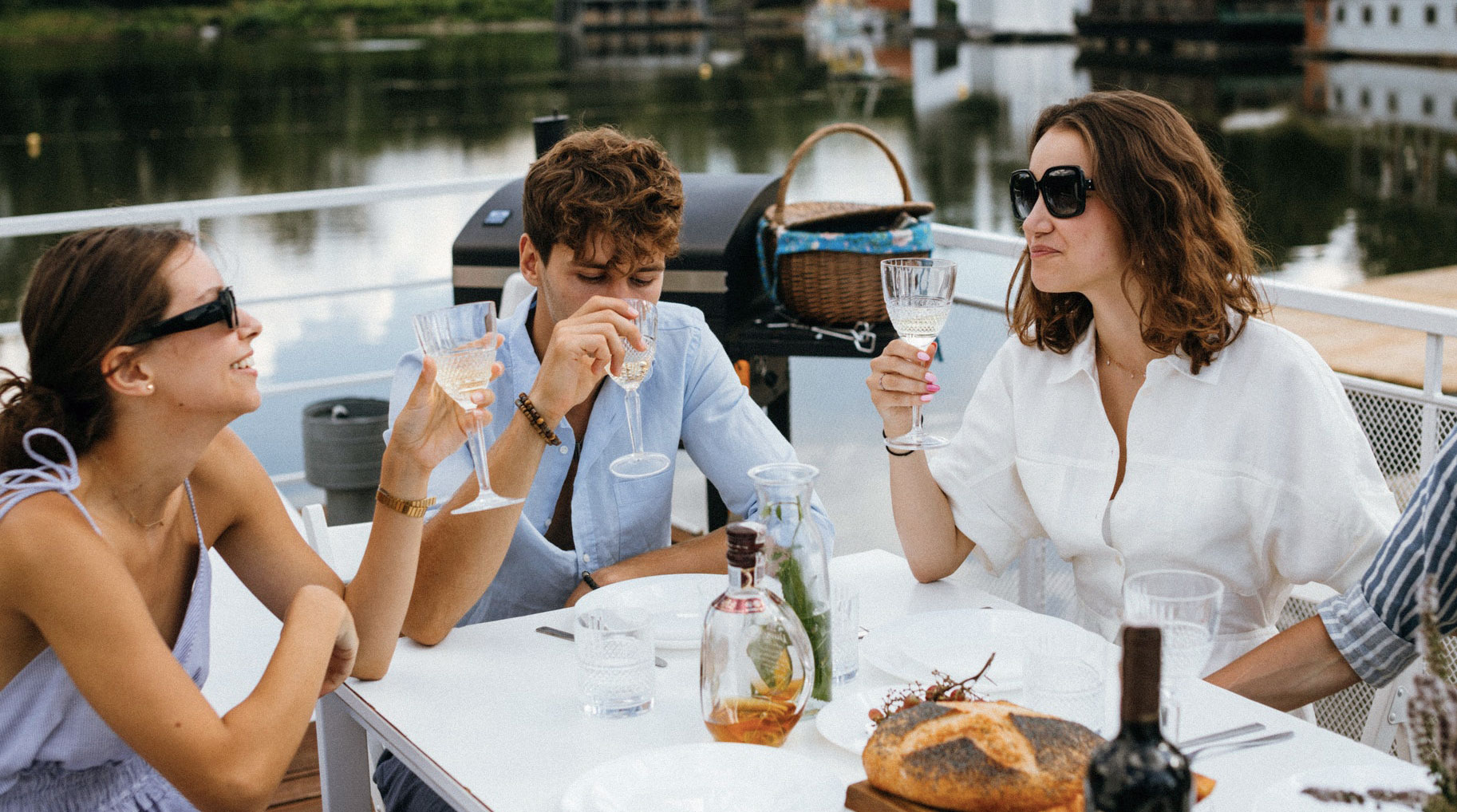 Are these luxury immersion courses effective for language learning?
When it comes to language learning, there are a few rules to follow if you want to see quick results. And one of these rules is to speak your target language with natives! This means that if you can afford it, you should totally travel to the country of the language you're learning and enjoy it while speaking with the most people possible. So these immersion courses should be perfect, right? Well, it depends on various factors…
The level of the student: If you're a beginner in your language learning journey, going abroad for an immersion course might not be the best idea. Don't get the wrong idea: you should try to speak in your target language as soon as possible. But let's be honest, at the beginning you won't have all the vocabulary necessary to talk with someone else, so spending money on a trip might be premature.
The involvement of the other students: In these luxury language experiences, you're supposed to only talk in your target language in order to improve your language skills. But you're surrounded by other students who might not want to always talk in the language they're learning and will find it easier to speak in their mother tongue. If you're an English student wishing to learn Spanish and the other students are French, well, it solves the problem, right?
The length of stay: To really soak in the target language and the culture of this new country or city you're discovering, you'll have to stay at least a few months. Besides, Language Luxury recommends a one to three-month stay. If you want to treat yourself with a 6000$ week-long holiday, it's great… But you'll have to multiply that by 4 or 10 times in order to really improve your level.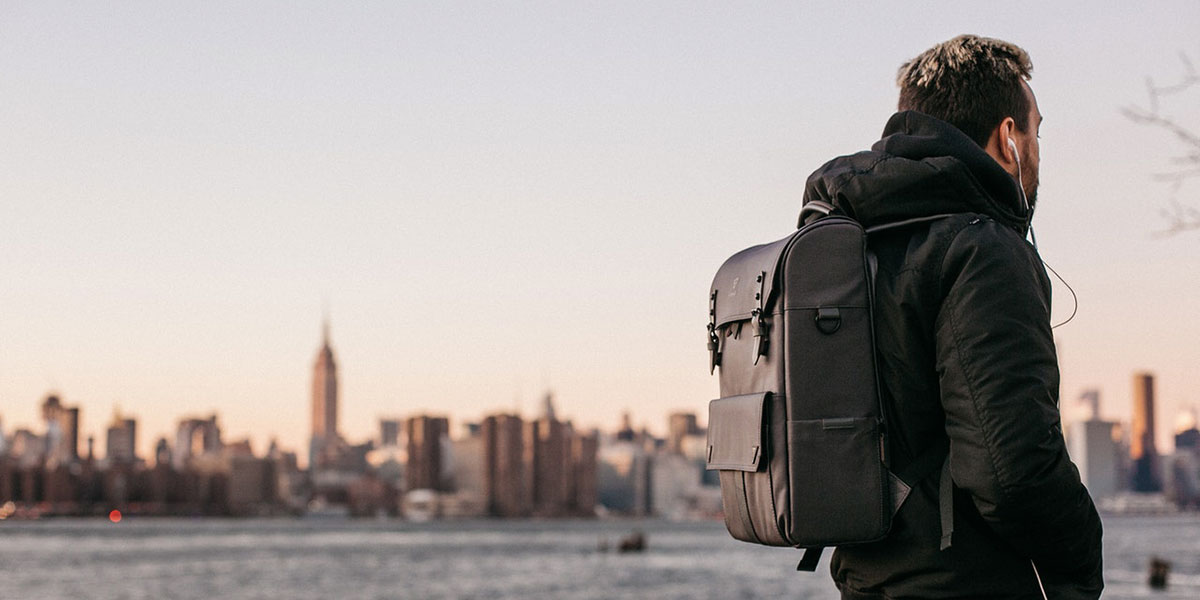 How to use travel as a learning tool?
If you still want to travel and are committed to becoming fluent in your target language, we can only encourage you to go abroad. There are many ways to travel without breaking the bank, depending on what type of comfort or experience you're seeking.
In order to travel for a long time without spending too much money, try the backpacking experience! It allows you to discover multiple parts of the country, to meet the locals and to enjoy authentic experiences. You can also look for a job abroad or try volunteering if you want to spend a few months there…
Obviously, if you already live in the country where your target language is spoken, take advantage of it and be sure to mingle with locals. Sometimes it's easier to stick with the people who can understand you, but try to go out of your comfort zone.
Anyway, language immersion courses can be a great way to improve your skills or help you become more confident in your learning. Just be sure it's worth the money and really make the most of it.