Trying new types of food is one of the greatest things about travelling. You get to really immerse yourself in the country you are visiting. Discovering new ingredients, spices and even textures, you can appreciate a country more if you know more about their local foods and specialties. If you visit one of these 8 Francophone countries, make sure you try AT LEAST these 40 specialties they do better than anyone in the world!
You can't stop and eat at a fast food joint like Mcdonalds or Burger King when you're in a different country. It is important to get out of your comfort zone and try things! Savouring a delicious croissant in France is a must, as well as sipping on fresh mint tea in Morocco. Here are some of the best foods you need to try if you visit France, Réunion, Canada, Senegal, Switzerland, Morocco, Haiti or Belgium! Enjoy and bon appetit!
1
French onion soup in France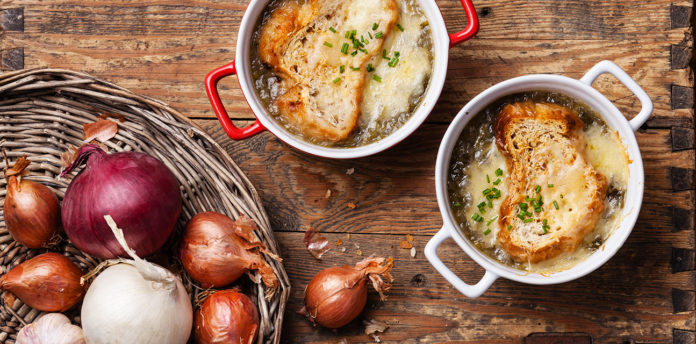 French onion soup is a delicious thing to eat during cold winter months or after a day of skiing in the French, Italian or Swiss Alps! The soup consists of onions (tons and tons of onions), tasty beef broth, gooey gruyère cheese, and crunchy croutons (or stale baguette)! The mix of the onions, savoury cheese and soggy bread makes this one of the top French dishes of all time.
Coq au vin is another fall and winter meal. Like a stew, this dish has chicken, red wine, bacon, Cognac, broth, mushrooms, onions, etc. It is one of those meals that feel like a giant hug since it is warm and comforting. Of course, this is not a meal you have any day! Save this for a special occasion like a birthday or holiday!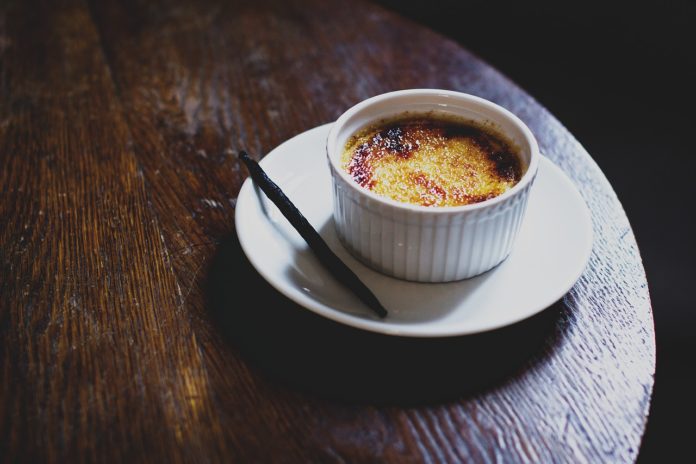 This is one of the most famous French desserts of all time. Crème brûlée consists of a rich and gooey custard with a hard crunchy and caramelized top layer. It doesn't have too many ingredients in it: 35% cream, sugar, eggs and vanilla. If you feel like showing off your cooking skill to your friends and family, impress them with this sweet treat!