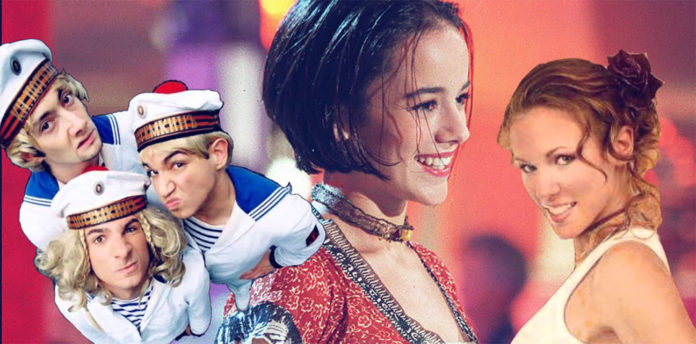 Listening to music is one of the greatest small pleasures in life. Some songs you associate with great times in your life like your first kiss, the best party you ever went to or your wedding day, while other songs you associate with harder times like a breakup, a death or just a bad night. Whether you love, hate, or even know these 15 songs below, we can tell you that they played a lot during the 2000s. These might bring back some good or bad memories. Enjoy these French songs from the 2000s!
1
Yannick, Ces soirées-là (2000)
This song was THE song of 2000. It was Yannick's second single from his debut album and became one of the best-selling singles of all time. This song was based on Claude François' 1976 hit Cette année là which was actually a French remake of the English song in December 1963 (Oh, What a Night) by the band Four Seasons.
2
Damien Sargue, Philippe D'Avilla and Grégori Baquet, Les Rois du monde (2000)
This song was on the 2000 French musical Roméo et Juliette, de la Haine à l'Amour (a musical based on William Shakespeare's play Romeo and Juliet) and was a huge hit in France and in Belgium. It stayed at #1 for 17 weeks. The band received the award for 'Francophone song of the year' at the NRJ Music Awards. We are pretty sure this song is still one of the most played French songs from the 2000s in karaoke places.
3
Alizée Moi, Lolita (2000)
This was Alizée's first single from her debut album. She released this album when she was only 15 years old. The song is called Moi…Lolita because of her fresh and innocent look that could be compared to Vladimir Nabokov's character Lolita. It stayed in the top 5 for 24 consecutive weeks and is the 31st best-selling song in France.