France might be a small country (it is smaller than Texas!) but it has some of the richest culture, architecture, food and history in the world. France has existed since the Iron Age (around 50 BC), so yes, a lot has happened since then. The food, the buildings, and the landscapes all tell the story of this picturesque country. Even though it was quite hard to limit this list to only 12 places, we've rounded up some of the most beautiful places in France you can visit if you're planning on vacationing in France anytime soon.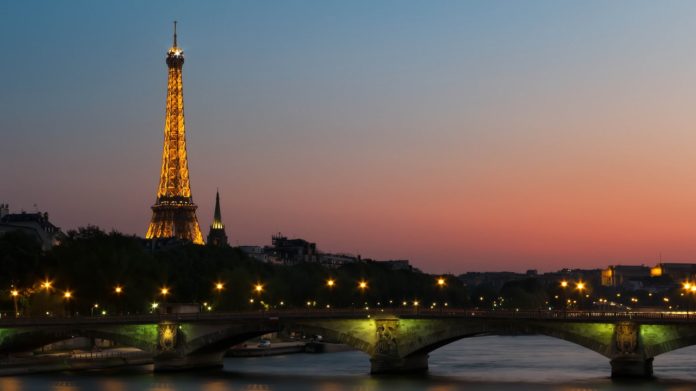 Obviously, Paris is on this list. First of all, it is the capital of this country and second of all, there are a lot of things to do and see here. The Arc de Triomphe, the Notre-Dame Cathedral, the Louvre, strolling by the river Seine, the Eiffel Tower, The Luxembourg gardens, The Pompidou centre, etc. the list could go on and on! There is so much to see. The city is beautiful any time of year but spring and fall are a great time to go because there are fewer people and it's not too hot. Enjoy getting lost in the cobblestoned streets, sipping a café au lait in a coffee shop, and people-watching in the beautiful Bois de Boulogne. In Paris, you will find the most beautiful places in France!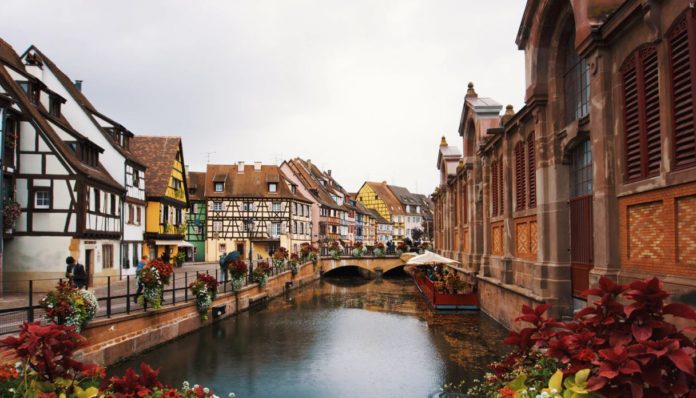 Colmar is in the Alsace region near the German border. The beautiful renaissance half-timbered buildings and cobblestone streets will really transport you in another world. You'll feel like you are in a Disney movie. You can canoe on the canal, visit the Gothic Saint-Martin church, various museums and the Roesselmann Fountain. Alsace is a wine region so if that's something you're interested in, we recommend you visit different vineyards around this provincial town (via the Alsace Wine Route). If you are there during Christmas time, they have a beautiful Christmas market you will surely enjoy.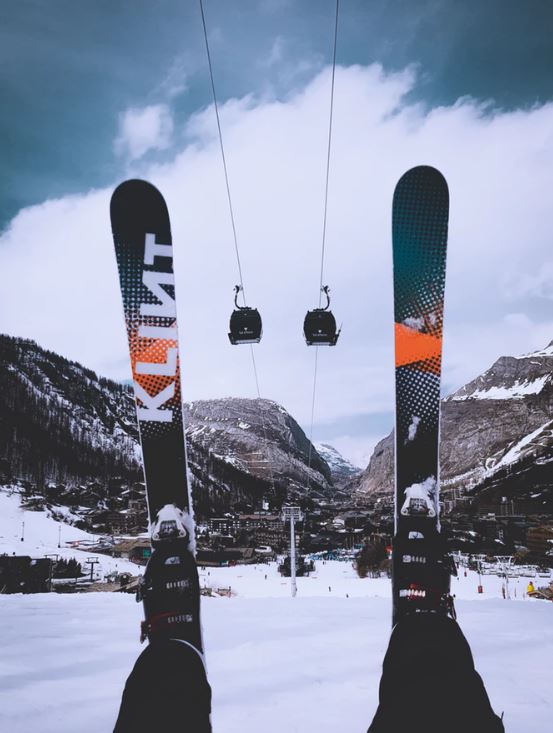 Val d'Isère is a town in the French Alps bordering Italy. It is a typically French ski resort. Ski fanatics will enjoy the numerous ski runs. You can even ski during the summer! If you prefer cycling, you'll be happy to know there are numerous cycling routes. There are tons of other winter activities to do like: ice climbing, tobogganing, snowshoeing, ice driving, etc. There is a great nightlife so you can enjoy a nice glass of wine after your long day on the slopes or in the mountains. This is not the most cultural destination but if you're a real athlete and love to move and see beautiful mountains and valleys then you'll really enjoy this place.