It has been proven that young children can learn a language easier and quicker than adults. So why not embrace it and help your kids learn French? French for kids can be fun, since there are so many ways to teach French through games. Just look at these 6 tricks to learn French easily.
How to Teach Your Kids French?
If you want your kids to learn French, you should make it fun. It's even possible to learn French without even realizing it. Use these useful tricks!
Start with simple vocabulary
Insert English into your daily life
Use games
Listen to some music
Watch French cartoons
Read French stories at bedtime
French for Kids : Start With Simple Vocabulary
Kids love to learn new things. If you start telling them some French vocabulary, they will try to imitate you. Just start with some easy words, like "Bonjour", "Merci", "J'ai faim". Or you can count in English and encourage them to do like you. It might seem like a slow introduction, but it's important for them to be proud of these few French words. If they can learn "bonjour" and "merci", they will be more likely to learn more complicated things.
Insert English Into Your Daily Life
What's the best way to learn something without realizing it? Do not limit your lessons to short lessons, but use it daily! For example, if you're cooking with your children, you can take this opportunity to name some ingredients in French. You're going to the zoo? Let's learn some animal names in French! Every activity can be used to learn French. Just be sure to repeat the same words often enough that your children remember them.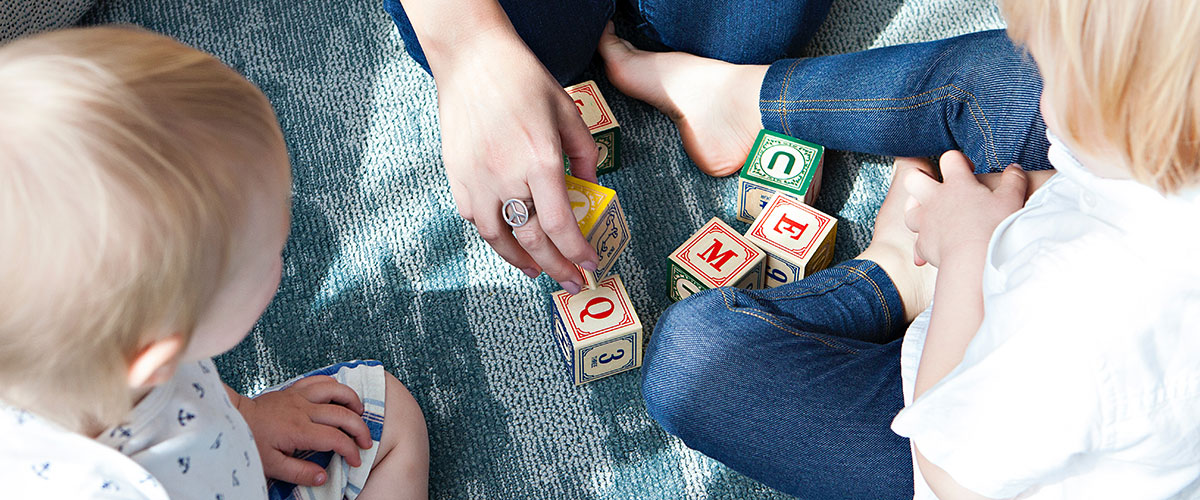 Use Games to Learn French to Your Kids
This one seems obvious, but is still efficient : kids will be more open to new things through games… Learning French don't have to be boring! There are many mini games available online, as well as video games. And if you don't want to extend your kids' screen time, just try some board games. "Le Jeu des 7 Familles" is well known and available in many different themes : your kids will love it! And if you already have a "Twister", just try to give the indications in French : "Main droite sur le vert", "pied gauche sur le rouge". What a fun way to learn the colors and body parts in French!
French for Kids : Bet on Music
Are you tired of listening to the same nursery rhymes over and over again? Why not switch these classic rhymes for French songs? Some songs are very old and has been sung for generations, like "Frère Jacques", "Au Clair de la Lune" or "Une souris verte".
But you might want to listen to something recent… Do you know Aldebert? He's a French singer and songwriter who released Enfantillages in 2008. In this album, he sings with other famous singers he invited (Maxime le Forestier, Marcel Amont, Élodie Frégé, les Ogres de Barback, Amélie les crayons, et Renan Luce…). Since then, he released four others Enfantillages albums with more guest singers. Hours of French music!
Watch Some French Cartoons
As an adult learning a new language, we recommend watching some movies or TV shows in the language you're studying. So it makes sense that children do the same. We don't say that they need to stay in front of the television for hours… But if they want to watch some television, it might as well be in French, right. In the 90s, children enjoyed some classic French cartoons. Nowadays, it's easy to find some multilingual content (for example on Netflix), but if you want French programs, you can look at Oggy et les Cafards, Archibald le Koala, Code Lyoko or Miraculous, les aventures de Ladybug et Chat Noir. You can also watch some beautiful French animated movies.
French cartoons for kids can be fun!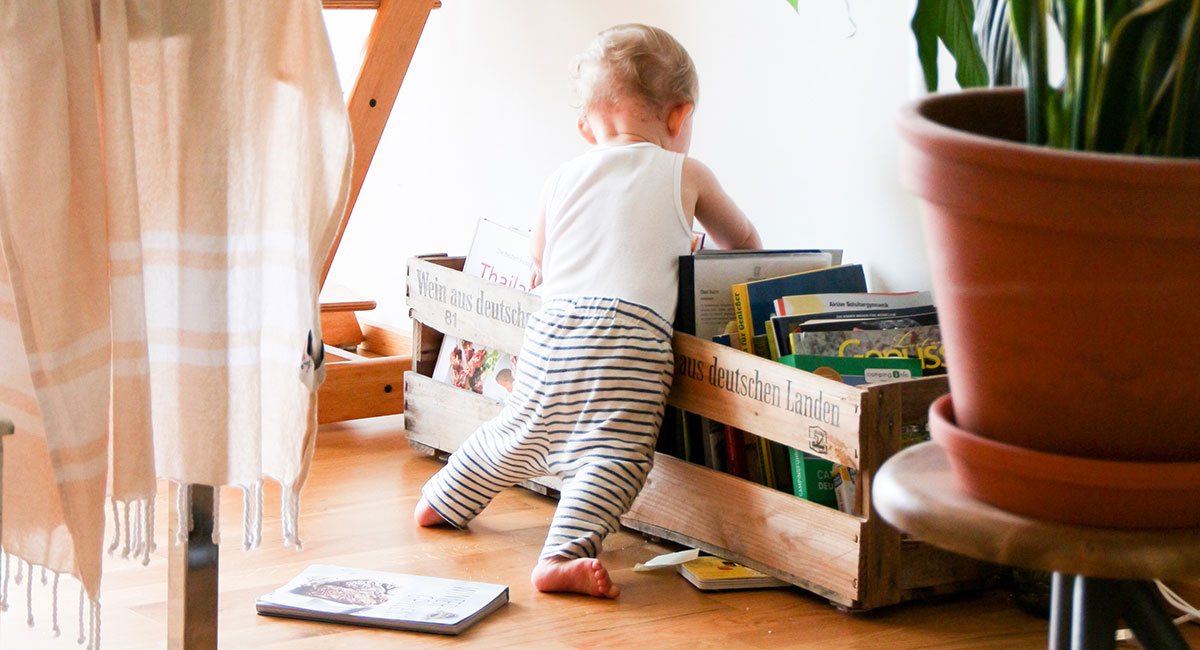 Read French Bedtime Stories
Finally, the best way for your kids to remember some French vocabulary is to repeat it often. That's why the bedtime stories are a powerful learning tool : your kids will have fun while learning a new language. Before long, they will read alongside with you and use the words they just learned in their daily life. See, you can teach your kids French, even during bedtime.
You can try the P'tit Loup or T'choupi series, or stick to the classic books Petit Ours Brun. Je t'aimerai toujours, quoi qu'il arrive… and L'Ecole de Léon are also amongst the children's favorites.
If you think about it, it's not that complicated to teach some French to your children : you just have to make it fun and enjoyable. After trying these tricks, just focus on the activities they enjoyed the most. And if your kids really enjoy learning French, you can take them to the next level and offer them some online courses.