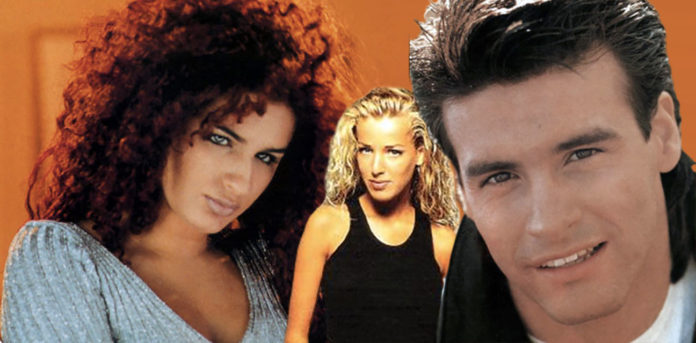 Are you in the mood for unforgettable 90s music? Discover some of the most popular French songs from the 1990s! Listening to French songs is a great way to learn French, so why not remembering the musical hits from the 90s? Whatever style of music you prefer, we suggest you listen to the most popular French songs from the 1990s… After that, you'll be able to add all these songs to your current playlist!
> How to learn French with music?
1
Hélène, Roch Voisine (1990)
Roch Voisine is a Canadian-French singer and songwriter who can sing in both French and English. But it's thanks to the first single from his first studio album, Hélène (released in November 1989) that he launched his career in France. And surprise, even if the song is mainly in French, it contains a line in English: "Hélène, things you do / Make me crazy about you".
2
Une femme avec une femme, Mecano (1990)
This one is kind of an exception. The song is in French, even though the band is Spanish! Mecano was a Spanish pop band formed in 1981. In order to touch the French scene, Mecano decided to collaborate with Pierre Grosz, a lyric writer, in order to translate their song Mujer contra mujer. You might also have heard the song covered by French-born artist Saya in 2003. Which one do you prefer?
3
Désenchantée, Mylène Farmer (1991)
If you lived in France in 1991, surely you have heard this song over and over again, since it was the most aired song on radio! It's one of the most famous French songs from the 1990s. And did you know that it was the song that brought the most money in 1991, 1992, and 2006, according to the SACEM? It might explain why Désenchantée is considered her signature song.
After two studio albums with rather sensual songs, Mylène Farmer's lyrics in the third album approached a larger scope of subjects such as religion, politics and press criticism. Désenchantée was very well received, since it echoed with the pessimist events taking place in France, such as the demonstrations organized by students.