Do you want to learn French, but don't know where to start? Learning a new language can be daunting, so you better do it through something you love. If you love music, add some French songs to your learning journey! Here's how to learn French with music.
A great way to ease yourself into speaking and understanding French is by listening to popular French songs. Not only is this an enjoyable way to spend some time, but you'll also be surprised at how quickly you start picking up on new words and phrases. And before you know it, you'll be singing along with the best of them!
How to Learn French With Music?
Find Music You Enjoy
The best way to get the most out of learning French through songs and music is to find music you actually enjoy listening to. Don't be afraid to explore different genres; there's something for everyone in the world of French music. From classic songs from Edith Piaf and Jacques Brel, all the way up to modern pop stars like Christine & The Queens and Angèle, there's no shortage of variety.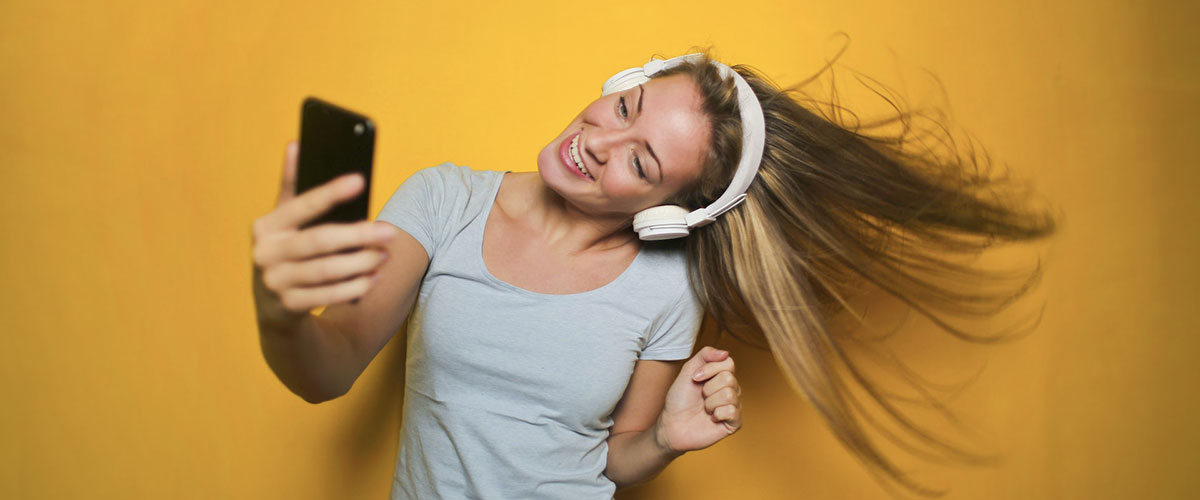 Listen with Lyrics
Once you've found some French songs that you like, make sure you have access to the lyrics so that you can follow along as they sing. This will help your brain start making connections between words, their pronunciation and their meanings in context, which will eventually lead to an improved understanding of spoken French. Plus, being able to sing along can be a lot of fun!
Look up Unknown Words
Chances are good that as you listen along with the lyrics, there will be some words that you don't understand or recognize right away. Take advantage of this opportunity by looking up those words in a dictionary or using an online translation tool like Google translate. Doing so will help you build your vocabulary and increase your understanding.
How to Learn French with Popular French Songs?
1. "Alors on danse" by Stromae
2. "Balance ton quoi" by Angèle
3. "Mais je t'aime" by Grand Corps Malade & Camille Lellouche
4. "J'ai demandé à la lune" by Indochine
5. "La vie en rose" by Edith Piaf
These are just a few of the many popular French songs out there. As you listen to these songs, pay attention to the lyrics and see if you can pick out any words or phrases that you understand. If you're having trouble understanding some of the words, try looking up the lyrics online so that you can follow along. You may also want to look up the English translation of the lyrics so that you can get a better idea of what the song is about.
Listening to music is a great way to relax and unwind, but it can also be a useful tool for learning a new language. If you're interested in learning French, why not start by listening to some popular French songs? Not only will you have fun, but you'll also be surprised at how quickly you start picking up on new words and phrases. Yes, you can learn French with music. So put on your favorite tunes and get started on your journey to learning French!