Have you ever been singing a song and using the wrong lyrics? If the singers don't articulate well, or if the musical background is too loud, you might have an auditory hallucination and hear something funny. Well, we found 8 funny auditory hallucinations happening in French songs. Here are the misheard lyrics and the right ones.
Céline Dion, "Encore un soir"
Céline Dion is a musical icon from Quebec, capable of singing in English and in French. She's a good singer to add to your playlist if you want to improve your French. But be careful about what you're really hearing. In this song, some people hear "J'ai pas grand chose, rien qu'une Porsche". You could translate it by saying "I don't have much, just a Porsche". Well, the truth is, she's saying "C'est pas grand chose, rien qu'une pause". Do you hear it now?
Dalida, "Il venait d'avoir 18 ans"
This auditory hallucination isn't really funny, because when you hear the wrong lyrics, they actually make sense! For a long time, most of the people were hearing "J'ai mis de l'or dans mes cheveux", which is poetic. But in reality, she sings "J'ai mis de l'ordre à mes cheveux". Can we say that we prefer the wrong lyrics?
Johnny Hallyday, "Je te promets"
Sometimes, one misleading word can really change a song… In this song, some people heard "Je te promets des nuits rouges comme tes règles", which is weird. Why would someone promise to offer nights that are red like… periods? Luckily, he's just singing " Je te promets des nuits rouges comme tes rêves". Dreams are so much more poetic…
Matt Houston, "Positif"
Surely, you noticed that some words, when combined, might be heard like a new one. And it happens in French too. It's not very clear, is it? Well, for example, the words "ça" (this) and "l'ami" (the friend) can sound like "salami", the Italian sausage. So, when Matt Houston sings "Laisse ceux qu'ont besoin de ça l'ami", we might hear "Laisse ceux qui ont besoin de salami".
Sébastien Tellier, "Roche"
What happens when a French singer into new wave, synth pop and electronic music sings about a French rapper known for his gangsta rap style? That's unexpected… But when Sébastien Tellier sings " Je rêve de Biarritz en été" (Biarritz is a coastal town of France), you really hear "Je rêve de Kaaris en été" (Kaaris is a French rapper). Talk about a mix of genres!
Maître Gims, "Brisé"
Maître Gims is a French rapper and singer who started his career in the rap group Sexion d'Assaut in 2002 before going solo in 2013. Do you know his song "Brisé", which he released in 2015? Well, some people hear "Parce que le savon c'est du beurre" instead of "Parce que le cerveau suit le cœur". Obviously, it's way less romantic.
Christine and the Queens, "Paradis Perdu"
Technically, this auditory hallucination really is from a French song… But the singer Chris (her surname) also sings in English. And when she sings "How could you be so heartless", we can't help but hear "Ah que tu pisses haut, à l'aise". Which means "You can pee high and comfortably".
Florent Pagny, "Caruso"
All these auditory hallucinations were from French songs… But can we make a slight exception for an Italian song sung by a French singer? "Caruso" is a song written by the Italian Lucio Dalla and reprised by Florent Pagny in 1995. Well, in his song, we hear "Madame aux tétons ben ben sales, Mona que t'es normale". But in reality, he says "Ma tanto tanto bene sai, Ma è una catena ormai", which can be translated in "Mais je t'aime trop trop tu sais, C'est une chaîne désormais".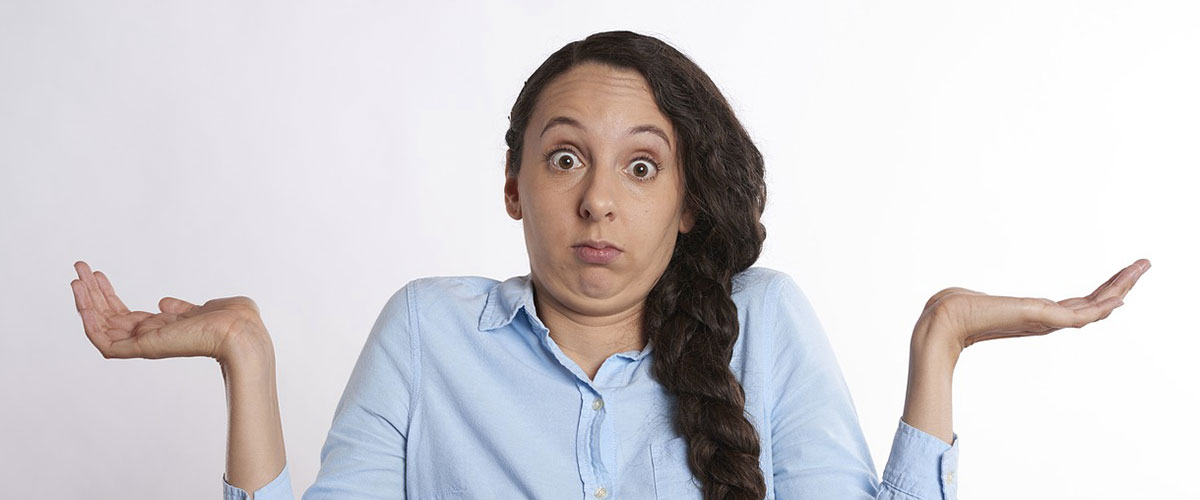 Did you already have some auditory hallucinations or do you think that it's a little bit far fetched? Sometimes, it only happens if you're not focused on the song, or if the background is very noisy. If you want to find more auditory hallucinations, you can listen to these French singers! And it's the perfect way to improve your French skills…