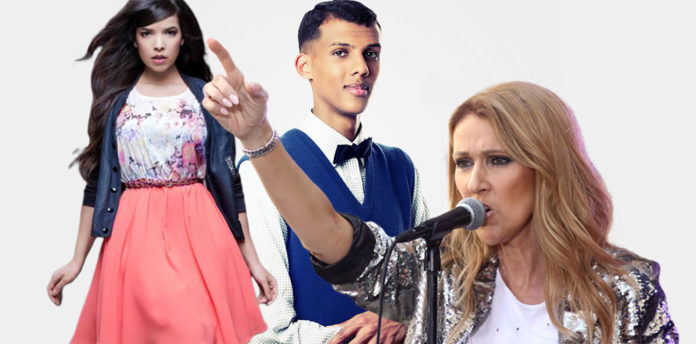 Learning a new language in school can be kind of boring when your teacher only teaches you vocabulary and grammar straight from a book. In order for you to have a little bit of fun while learning, we've compiled 12 French singers and French-speaking singers you should include in your next studying playlist.
You might already know some French singers. But we thought we could offer you some choices… We've got a little bit of everything: some old school classics, rap, electro pop, and alternative music. Something for everyone!
Classic and Modern French Singers You Can Listen To
Dalida was a French, Italian, Egyptian singer and is one of the biggest singers in the history of French music. She was born in Egypt but lived most of her life in France. She won Miss Egypt in 1954 and started singing a few years later. She sang in 11 languages (French, Italian, German, Spanish, English, Egyptian and Levantine Arabic, Japanese, Hebrew, Dutch and Greek) and sang pop, disco, reggae, and the twist. Unfortunately, she committed suicide at 54, unable to live out the rest of her life.
Surely, you know her… Céline Dion is one of the most iconic singers in Canada. And she's one of the most famous French singers (well, French Canadian singers). Her worldwide popular started with The Titanic' iconic song My Heart Will Go On. She started seeing singing in her teens and since then has accumulated dozens of French and English hits. She's had two Vegas concert residencies where she's performed more than 100 shows. She's won 5 Grammy Awards and her influences range from rock, R&B, gospel, to classical music.
This French singer-songwriter is relatively new on the music scene. Her first single, Dernière danse, came out in 2013, and her first album was released in 2014. This single was a great success, especially in Greece and Romania and Turkey. She won the MTV Europe Music Award for Best French Artist of 2014. Her music influences are Michael Jackson, Ismaël Lo, Buika, Warda Al-Jazairia, Brel, Lata Mangeshkar. She has collaborated with many rappers.