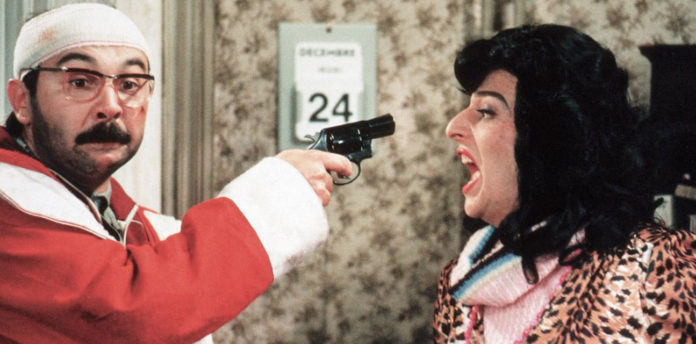 What have you planned for Christmas? Around the end of the year, it's all about Christmas movies, gifts shopping and good food. If you're looking for a Christmas movie to watch, why not choose something French to help you study a little bit more? Here are 6 French Christmas movies to discover…
Le Père Noël est une ordure (1982)
Pierre and Thérèse work at a suicide hotline and prepare for a not-so-funny Christmas Eve work night. Little do they know that multiple strange characters will invade their space and transform this night : M. Preskovitch and his disgusting dishes, Katia the depressed drag queen, Josette and her violent fiancé and Mme Musquin, who gets stuck in the elevator. Obviously, the night will not go on as expected.
Originally, this was a play from the Splendid theater group, but it was so successful that it was adapted as a movie. It's an old movie, but it's still one of the most classic French Christmas movies to watch during the festivities. Besides, it's often programmed on the French television at this time of year.
Un Conte de Noël (2008)
What about a drama? If you want to watch something less silly, try Un Conte de Noël. "The troubled Vuillard family is no stranger to illness, grief, and banishment, but when their matriarch requires a bone-marrow transplant, the estranged clan reunites just in time for Christmas", says the summary on Imdb.
Joyeux Noël (2005)
Did you ever hear of the Christmas truth of 1914? It would seem that this unique event was forgotten by history… until this movie. In December 1914, there was an unofficial Christmas truce on the Western Front, allowing French, English and German soldiers from opposing sides of the First World War to celebrate Christmas together. With a few zrods and drinks, they all gain insight into each other's way of life.
8 Femmes (2002)
8 Femmes is a Franco-Italian murder-mystery movie directed by François Ozon. It has a very Agatha Christie's vibe… Dive into this eccentric family of women and their employees in the 1950s, as they gather to celebrate Christmas in an isolated cottage. Suddenly, they find Marcel, the family patriarch, dead with a knife in his back. Trapped in the house, every woman becomes a suspect with her own secret.
Le Père Noël (2014)
If you'd rather go for a comedy, try Le Père Noël, a movie directed by Alexandre Coffre starring Tahar Rahim. It's a cute story about mixed identity: one night, a burglar in a Santa Claus costume is surprised by Victor, a young boy who believes he's the real Santa Claus. Victor decides to follow him for a night that will change their lives.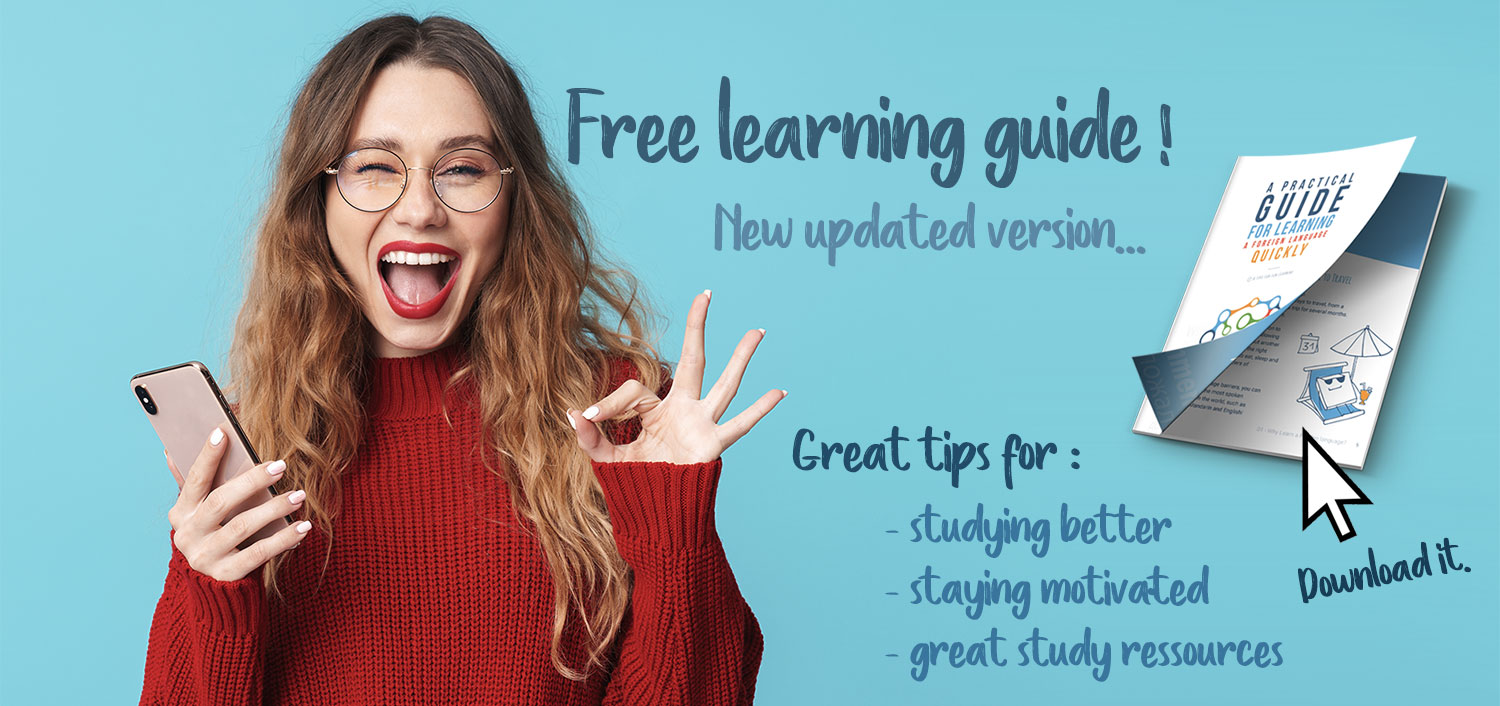 L'Apprenti Père Noël (2010)
And finally, we decided to put an animated movie in the list. Something you could watch as a family… In this movie, we get to know Santa, who is about to retire. But before he does, he must train someone to replace him. This lucky winner must be named Nicholas, be an orphan and have a pure heart.
Which one of these movies would you watch for Christmas? Did you see our list of kids animated movies? Obviously, there are plenty of Christmas movies to watch around the end of the year. Let's be original and watch some French Christmas movies!