What's your favorite part about Halloween? The colorful candies or the horror movies? Even if the French are mostly known for their romantic comedies, they can also direct very scary movies. For Halloween, check out one of these 13 French horror movies in order to have a movie night… in French!
DISCLAIMER – NOT SUITABLE FOR YOUNG CHILDREN.
Be careful with this list of French horror movies. Most of these films are not suitable for young children. You should always check if a movie is not recommended or forbidden for children under 13, 16 or 18.
If you're not into French horror movies, go check our articles about French movies and French romantic movies.
Les Yeux sans visages (1960)
In this French-Italian movie, a plastic surgeon wants to perform a face transplant on his daughter, who was horribly disfigured in an auto crash. Does this plot seem familiar? Pedro Almodóvar has stated that his film The Skin I Live In (released in 2011), was heavily influenced by Eyes without a Face. In the 2011 movie, a mad scientist performs skin grafts on an unwilling victim.
Mais ne nous délivrez pas du mal (1971)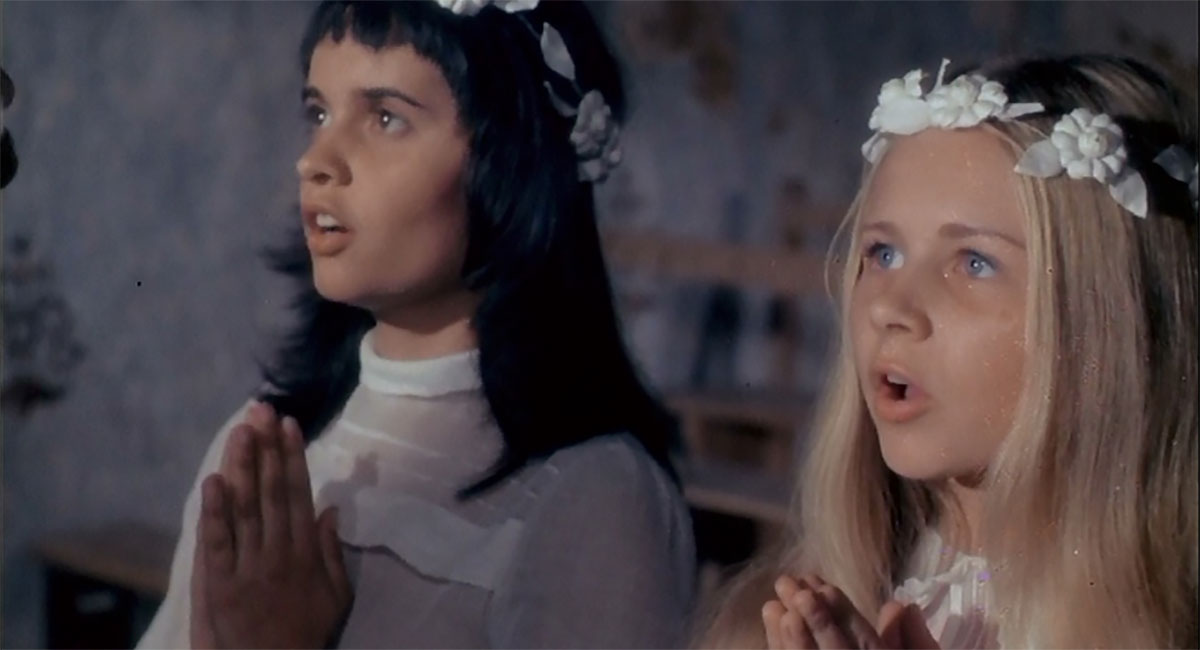 This horror movie is loosely based on a true story: the Parker–Hulme murder case of 1954. In the movie, we follow two dangerous teenagers staying in a Catholic boarding school. After doing little pranks and petty thefts, the two girls end up terrifying their classmates and seducing a stranger, at their own risk…
La Traque (1975)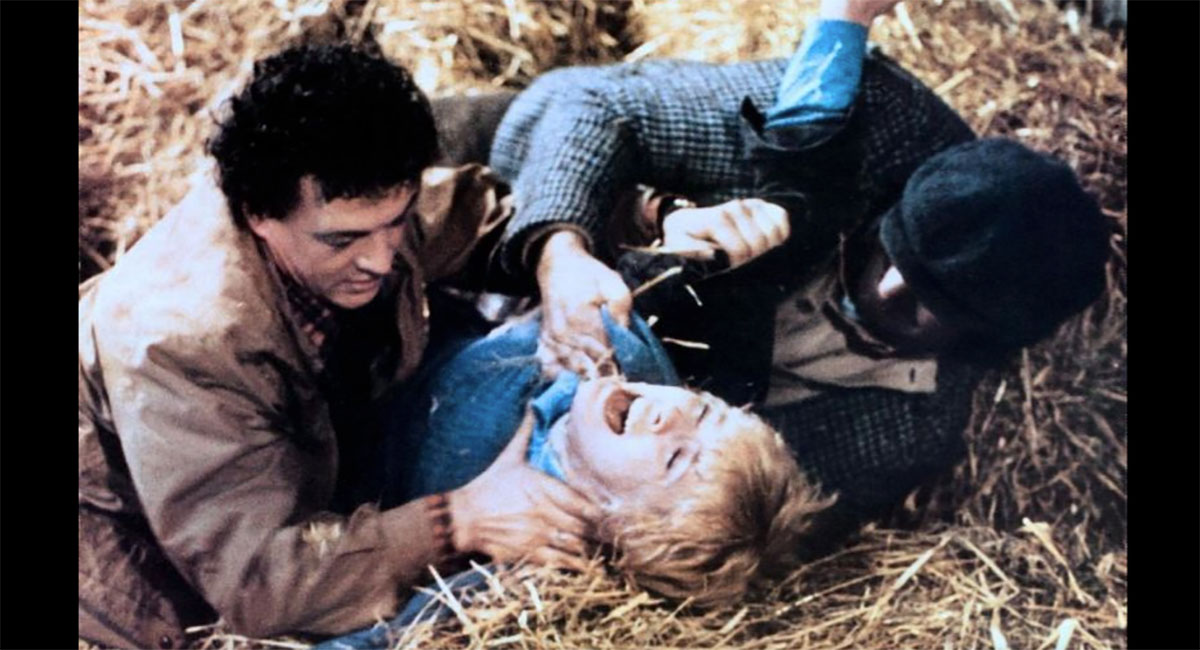 When a young English teacher moves to a French village, she tries to make some friends amongst the locals by joining them on a wild pig hunt. But the animals will not be the ones to be hunt…
La Fiancée de Dracula (2002)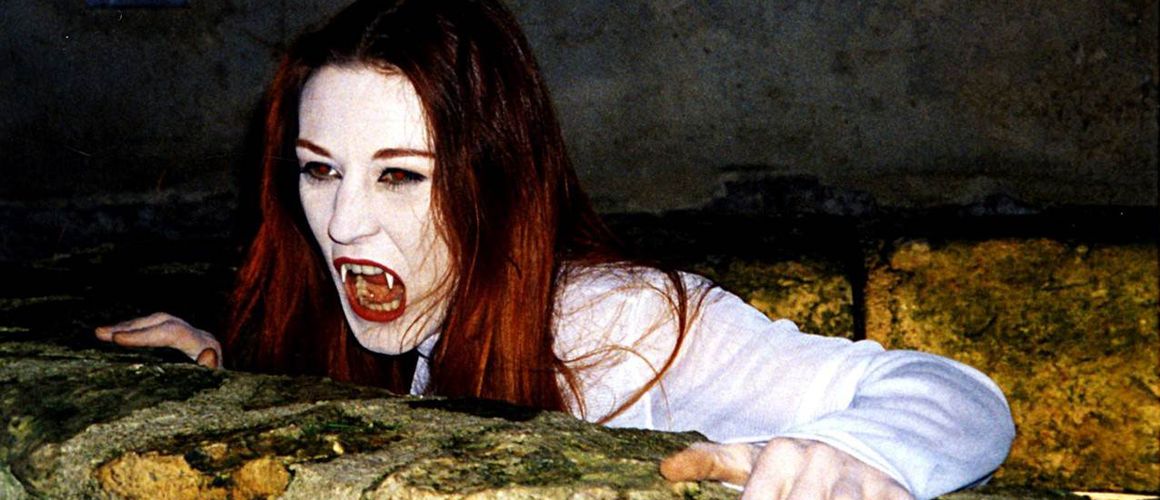 French film director Jean Rollin was mostly known for his work in the fantastique and horror genre, where he's always incorporating erotic elements. You might know his first four vampire movies: Le viol du vampire (1968), La vampire nue (1970), Le frisson des vampires (1970), and Requiem pour un vampire (1971). In his 2002 movie, a professor and his young assistant go look for Dracula's remains, only to be tossed into a parallel universe where fantastic and horrible creatures live.
Maléfique (2003)
Carrère, a company director, ends up in prison for embezzlement. There, he meets a bodybuilder who wants to become a woman, Pâquerette, who's mentally handicapped, and Lassalle, convicted for the murder of his wife. Soon, the four prisoners find an ancient diary in the wall of their cell.
Haute Tension (2003)
Since they need to study for their exams, Marie and Alex are happy to settle down in the dark and isolated country house of Alex's parents… But during the first night, all the family is slaughtered by a psychopath. Marie, who hid during the series of murders, decides to go help her friend, who has been kidnapped.
Ils (2006)
This French-Romanian horror film was directed by David Moreau and Xavier Palud and is supposedly based on real events. Clementine and her lover Lucas have recently moved from France to a remote but idyllic country house near Bucharest, Romania. It seems to be the perfect place to live a relaxed life, until the phone rings during one rainy night. In the phone, they only hear distant and incomprehensible voices and realize that they are not alone…
À l'intérieur (2007)
Sarah, a pregnant woman whose husband has just died in a car accident, is spending Christmas Eve alone in her house. During the night, a mysterious and strange woman knocks on the door, eager to take the unborn baby. Even if it means cutting it out of the girl's belly.
La Horde (2009)
A group of policemen embark on a mission of vengeance after one of their colleagues died at the hands of a notorious drug dealer. But the attack of the social housing complex where the drug dealer is hiding is a total failure and the team is captured. When an invasion of zombies surrounds the place, the two enemy teams realize they have to fight together in order to survive.
La Traque (2011)
One night, several deer inexplicably jump on the electric fence of a farm. The owners of the farm quickly understand that a dangerous predator is hiding in the surrounding woods and the family gathering turns into a hunt. As the night comes, screams resound around them. Hunters have become prey…
Grave (2016)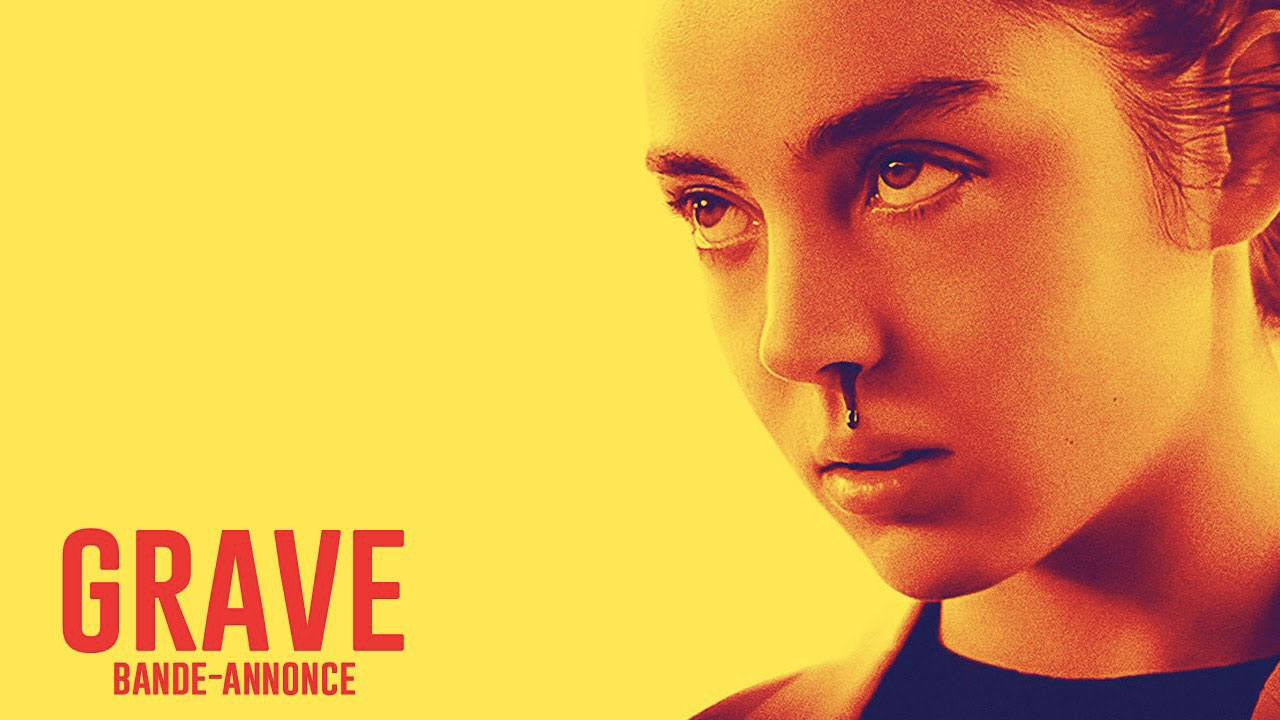 This 2016 French-Belgian horror drama film is a weird one, mixing cannibalism, strong female leads and gore erotic scenes… During her first year at veterinary school, a young girl tastes meat for the first time and develops a craving for flesh. As the cravings evolve, she ends up tasting some human flesh. Can she come back from her cannibal impulse?
It's the perfect film if you want to watch different and modern French horror movies.
Revenge (2017)
This movie can be emotionally difficult to watch, since it's a rape and revenge action horror film. It follows Jennifer, an American socialite who's sleeping with Richard, a married man. She's invited at the annual hunting party of Richard and two of his friends, where she's raped. When she threatens Richard to tell his wife everything, he tries to bribe her but she refuses. She flees to the desert, pursued by the three friends. Arriving at the edge of a ravine, Richard voluntarily pushes her into the void and left her for dead. But she survives. Now, she has to kill them or be killed.
Labelled as a feminist rape-revenge movie, Revenge was nominated at the 2017 Sitges Film Festival, one of the world's foremost international festivals specializing in fantasy and horror films. Coralie Fargeat, the writer and director, won the award for best director.
Le Manoir (2017)
And what about funny French horror movies? Manoir is a horror slasher comedy directed by Tony Datis and starring several French Youtube celebrities like Natoo and Mister V. The movie relies on a classic plot: a group of students meet for New Year's Eve in an old mansion. But the evening quickly turns into a nightmare when one of the guests disappears.
Bonus – Marianne (on Netflix)
Well, this one isn't a movie but a TV show available on Netflix. But since it premiered on September 13, it made quite the buzz. In this TV show, Emma, a famous and successful French horror writer, is forced to return to her hometown after the woman who haunted her dreams fifteen years ago begins to reappear.
What other French horror movies would you recommend? Do you prefer gore horror movies or psychological thrillers?